...this guy: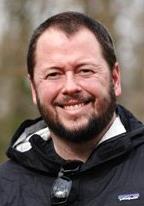 Entrepreneur Shane Emmett is CEO and Co-founder of Health Warrior Chia Bars.
He tells the story of the founding of his company in this piece on HuffPo. He and I and his colleagues Nick Morris and Matt Harris are some of The Tastemakers
.
His Health Warrior Chia Bars
are available in many health food stores. I love them. They have been a big hit at my booth.